Start Getting Funds Online For Your Mosque Today
Digitalize your masjid and musolla with MyMasjid!
MyMasjid is a global initiative to digitalize masjid and musolla all around the world. MyMasjid platform provides a payment gateway for you to receive information/donations from MyMasjid members from all over the world.

Like to donate? Take a look at our Public Donation Portal page!
Go to Public Donation Portal page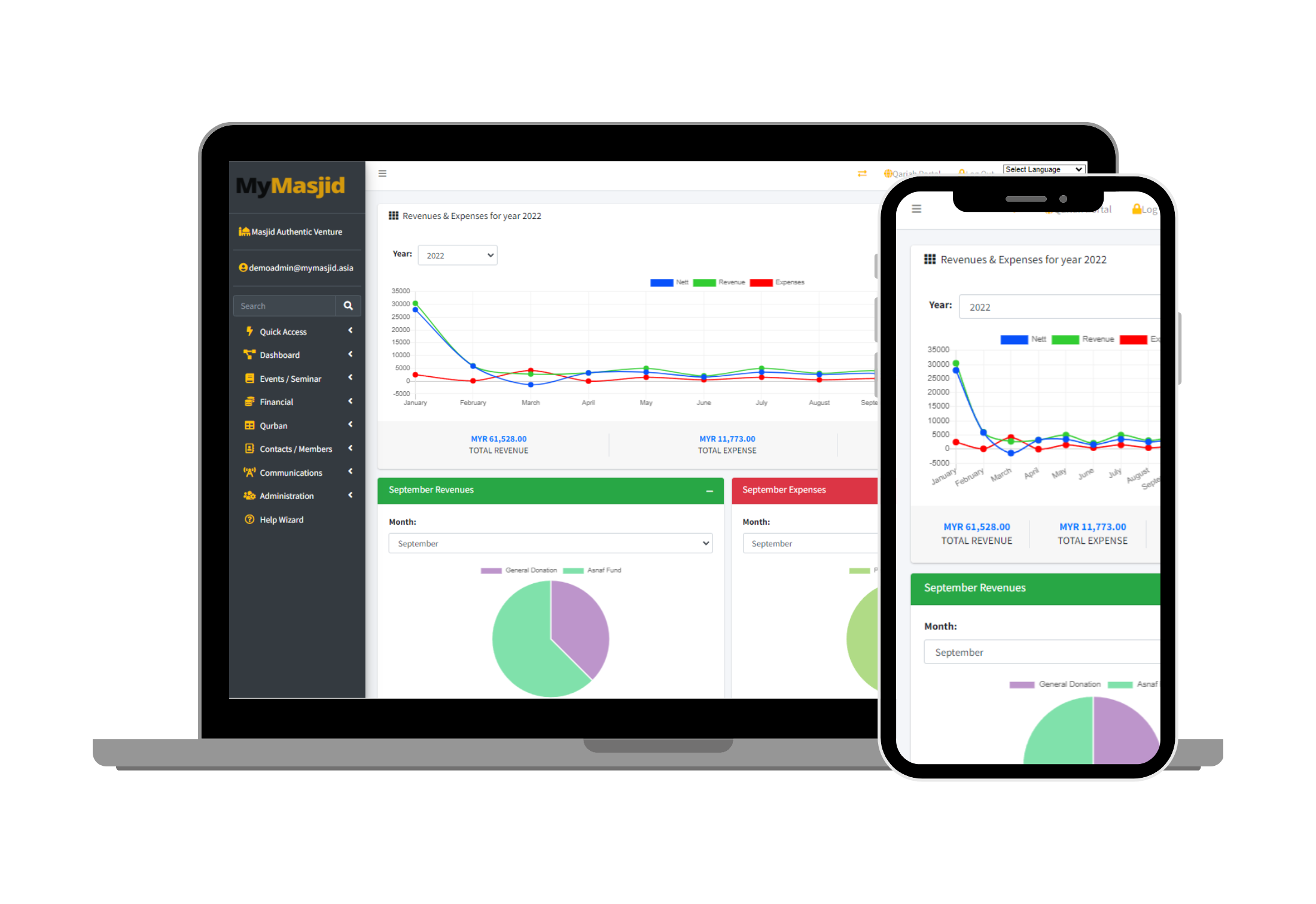 Managing the mosque is now EASIER with MyMasjid
MyMasjid is one of the advanced solutions created by the leading Malaysian ERP solutions, OfficeCentral.
Global Donation Platform
Enable your mosque / organization to receive donations from MyMasjid members from around the world.
Integrated Accounting Module
MyMasjid's Integrated Accounting Module facilitates your accounting management more quickly and systematically.
Manage Your Member Database
Now your member management is neater and organized by using the MyMasjid Member Database module.


MyMasjid Member Portal
Each of your members can log in to the MyMasjid Member Portal to donate and get services provided by MyMasjid.